JDM 2005 2009 SUBARU OURBACK LEGACY EZ30 EZ30R 2006 2007 Tribeca 3.0 ENGINE

COMPLETE HEAD AND BLOCK
INTAKE MANIFOLD
EXHAUST MANIFOLD
FUEL RAILS
INJECTORS
ALTERNATOR
COIL PACK
POWER STERRING



Aprox 50,000 MILES
COMPRESSION TESTED

NOTE: FRONT COVER NEEDS TO BE USED FROM YOUR OLD MORE SMALL PIECE IS BROKEN. PLEASE SEE PICTURE



*WE DO NOT SHIP TO HAWAII, ALASKA, PUERTO RICO, VI*

*FREE SHIPPING IS ONLY TO A BUSINESS WITH FORKLIFT*

***THERE WILL BE A CHARGE OF $75.00 FOR RESIDENTIAL SHIPPING AND LIFT GATE***

**PLEASE PROVIDE A VALID PHONE NUMBER, WE CANNOT SHIP WITH OUT A CONTACT NUMBER**
** WE COVER INTERNALS ON THE ENGINE(S) HEAD AND BLOCK ANY EXTERNAL PARTS MUST BE USED FROM THE OLD ENGINE AND TRANSMISSIONS WE DONT COVER PARTS OR LABOR**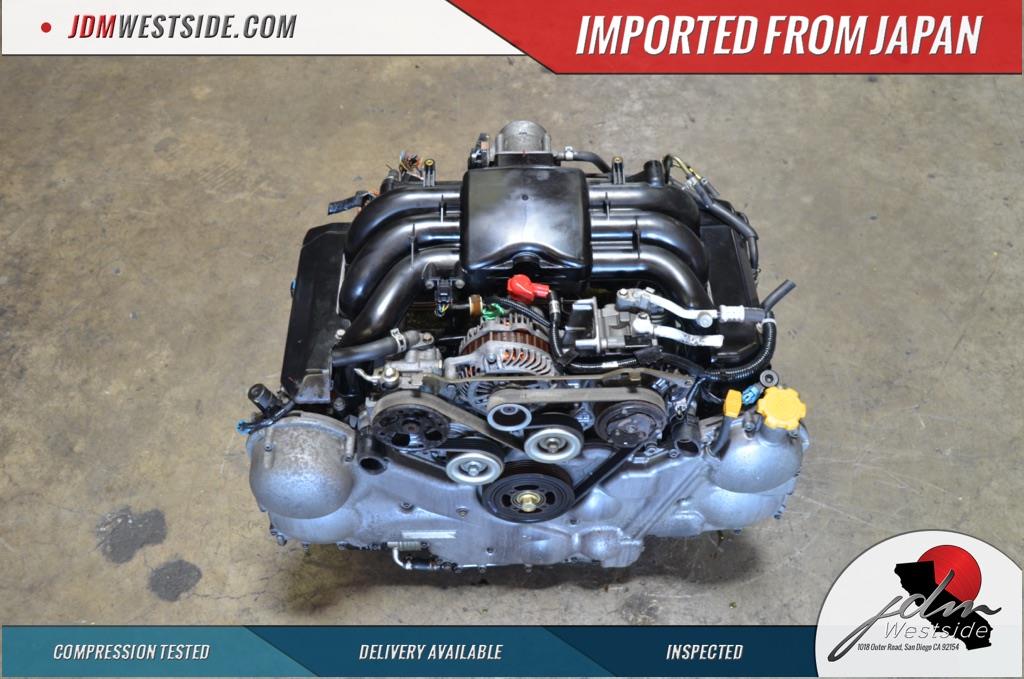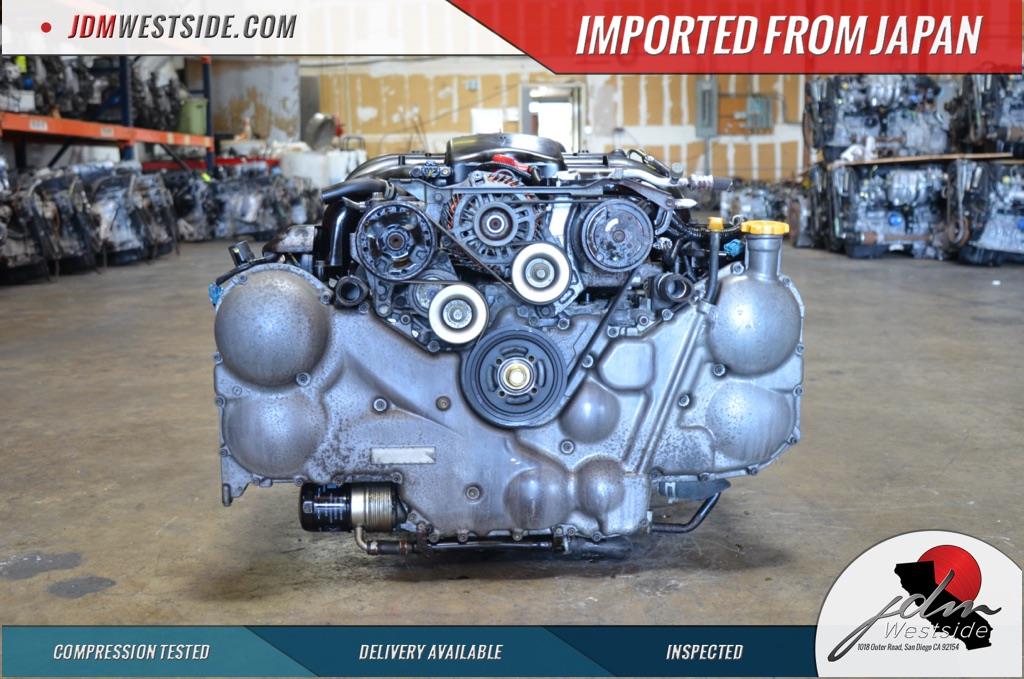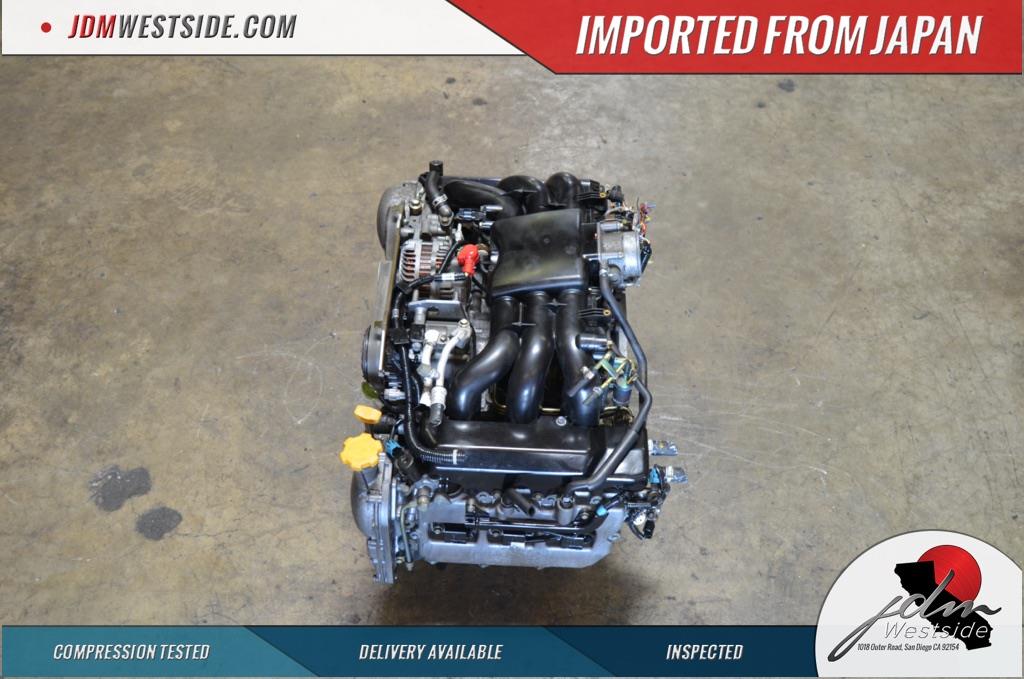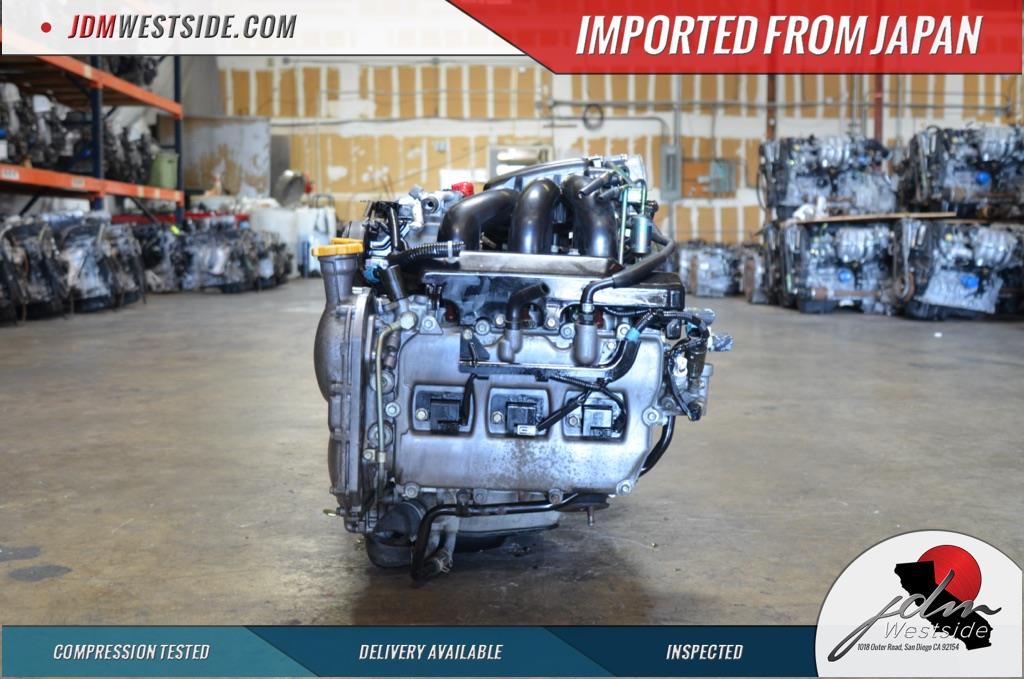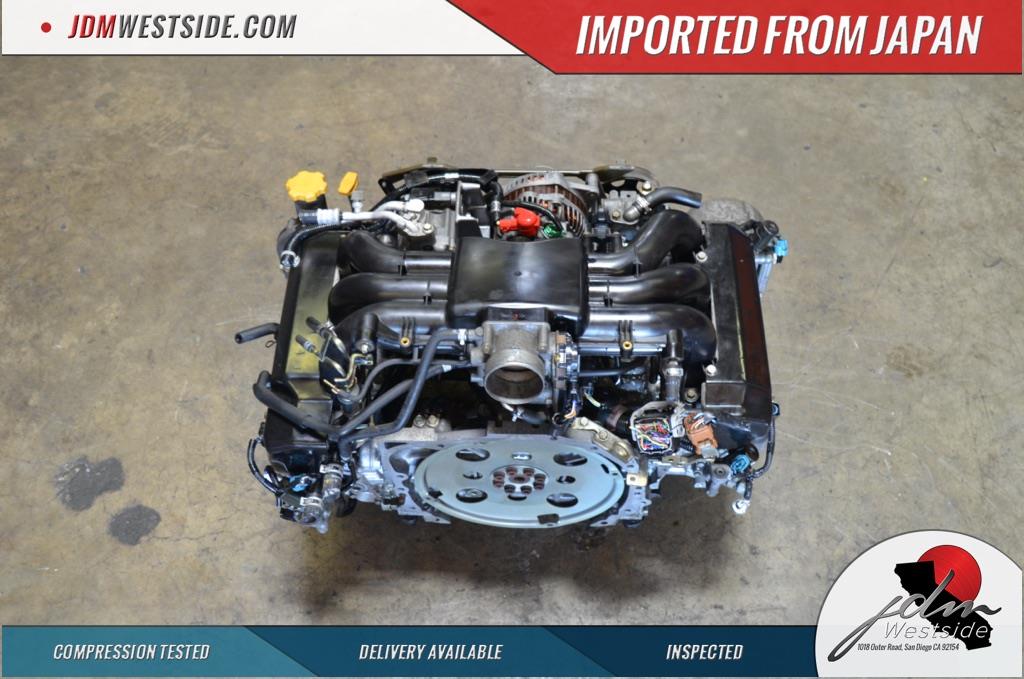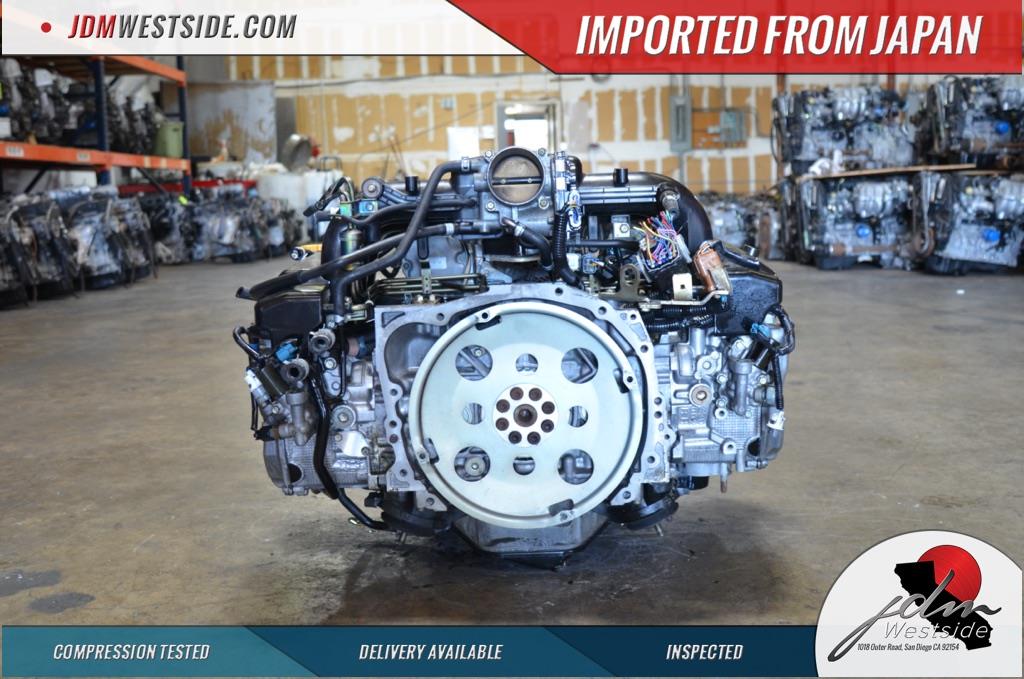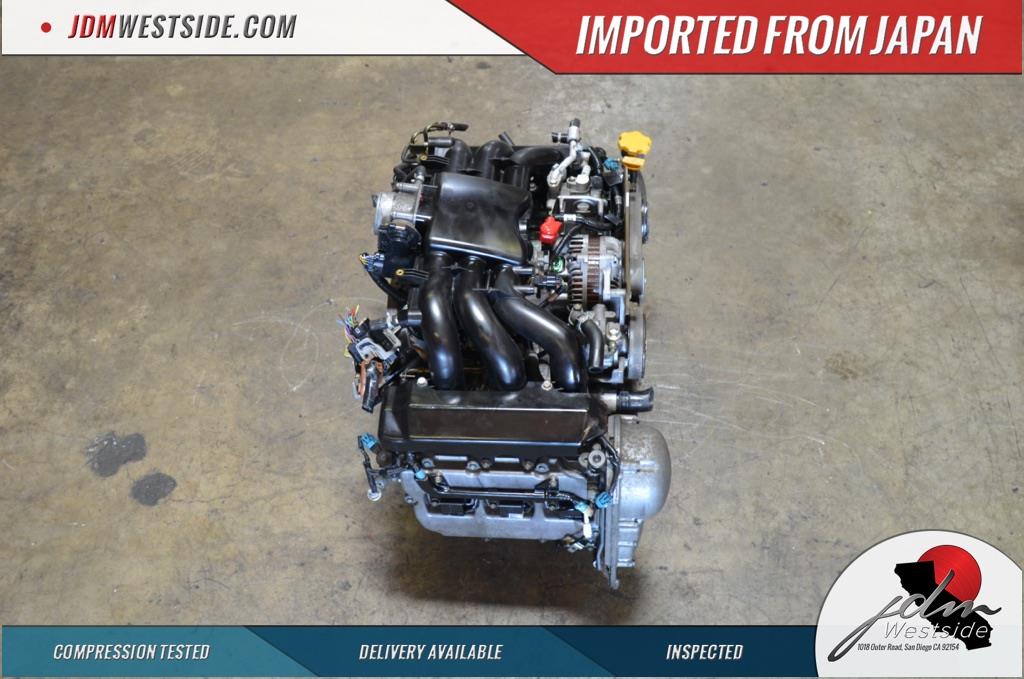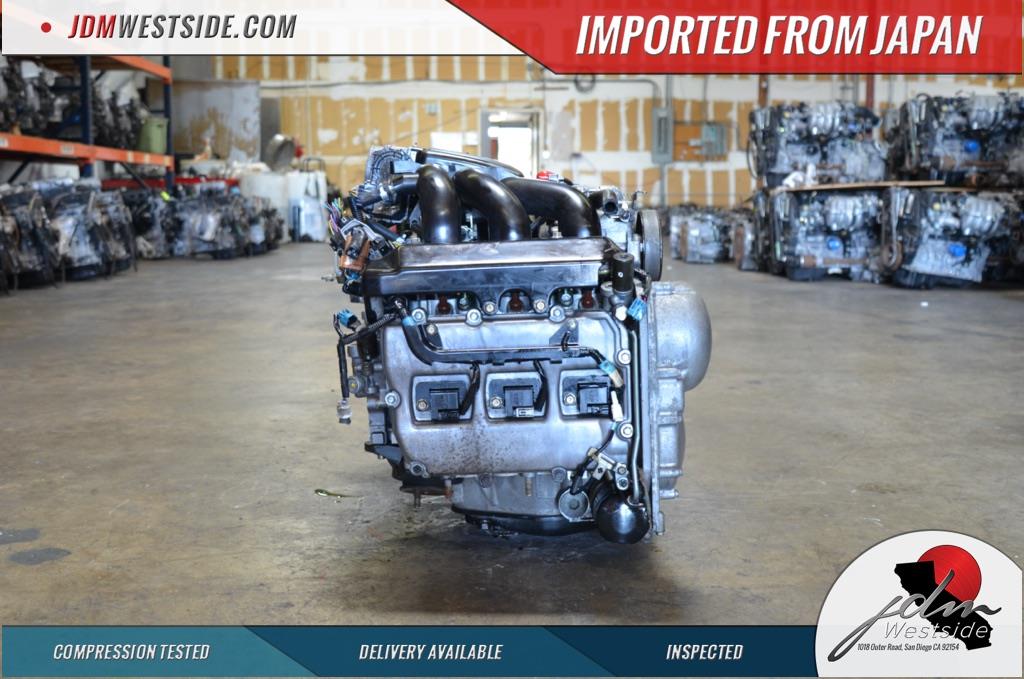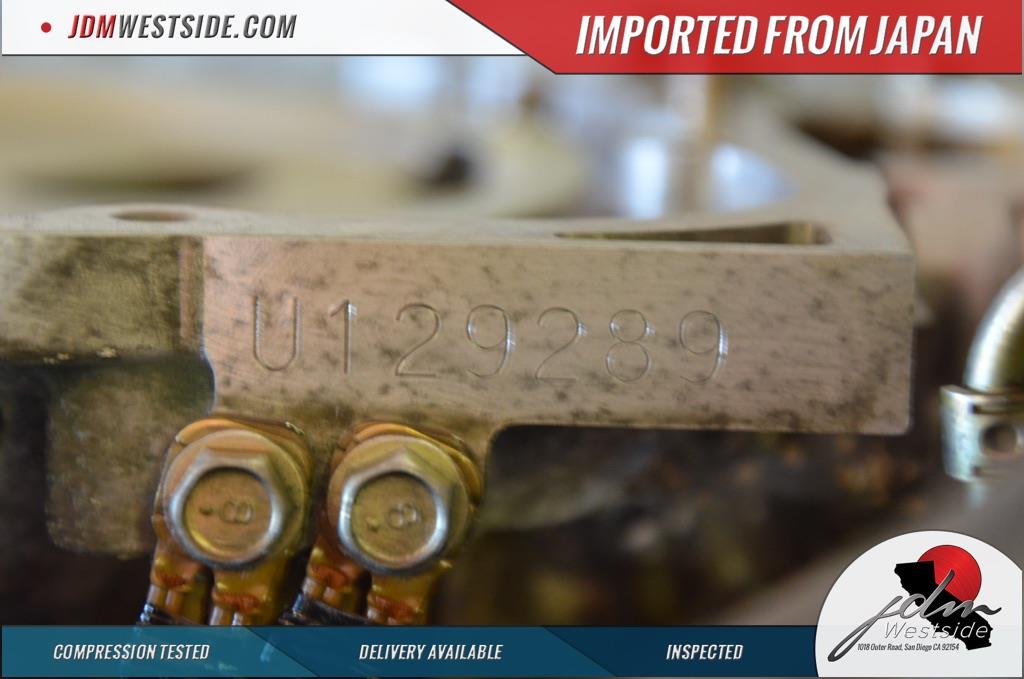 JDM WESTSIDE
The premiere supplier of Japanese Domestic Market Motors, JDM Westside strives to provide you with the absolute best in JDM engines and auto parts.

Our expert team of Technicians, Mechanics, Machinists, and Customer Sales Agents has built a reputation that reflects our years of professional experience in the automotive industry. As the trusted name in import motors, JDM West Coast will stop at nothing to give you the performance you desire most from your certified import motor.

THE HIGHEST QUALITY MOTORS
JDM Westside goes the extra mile for its customers. Each one of our top-quality auto parts is imported from Japan, and reviewed in house by one of our expert mechanics.

Utilizing a term of international buyers, JDM Westside sources engines first-hand, which then undergo the rigorous screening process to ensure that the highest quality units are brought into the US. Only after an engine passes our strict inspection process will it be given the right to carry the JDM Westside name.
FAMOUS CUSTOMER SERVICE
With a commitment to providing better customer service, selling the best products, and offering first-class technical support, JDM Westside has distanced itself from the pack. While other JDM dealers operate on a more homegrown level, our specialists pride themselves on their professionalism, working closely with you in order to ensure your complete satisfaction.

Each one of our reputable technicians will be available to answer your questions, giving you the knowledge you need to take your engine to the next level.
Fast Shipping to the continental U.S.*
Our pedigree has allowed us to do business across the United States. A trusted name in JDM motor sales, JDM Westside utilizes the safest, most reliable services to transport your order. We make sure your order arrives on time, in pristine condition.

Once you have placed your order, it is shipped out the next business day by one of our established carriers such as: Old Dominion Freight, R&L, Road Runner, Central Freight, etc. Most orders that are processed before 1 PM PST are shipped out the same day.*
WARRANTY
WARRANTY, TERMS & CONDITIONS
All the Engines and transmissions come with warranty performance engines like VTEC, Turbo & Supercharged motors have 30 Days Warranty, and engines that are replacement such as Non VTEC, Non Turbo Motors we warranty them 90 days.

- Buyer will not pay for return shipping JDM WestSide will cover both ways shipping only on a defective Item.
- No Restocking Fee

- When receiving item please check and see for any damage, If damage occurs during shipping you must then fill out a damage claim form and file a claim with the company.
- Refund or replacement will only be issued when the item is back in our warehouse in San Diego.
JDM Westside prides itself on offering engines of excellent quality. All our engines pass a multi-point Inspection & compression test to ensure great quality engines . We only ship engines with positive compression test results.
Japan Import in perfect working condition.
*Free Shipping to BUSINESSES ONLY to Lower 48 States *Not Including Hawaii, Alaska, Puerto Rico, Vi. ******THERE WILL BE AN EXTRA $75 FOR RESIDENTIAL SHIPPING AND LIFT GATE.******
PLEASE PROVIDE A VALID PHONE NUMBER, WE CANNOT SHIP WITHOUT A CONTACT NUMBER
PLEASE REVIEW EACH PICTURE
ACTUAL ITEM IS PICTURED
WHAT YOU SEE IS WHAT YOU GET